Articles on TVC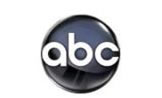 Independent Vet Practices Fight Growing Perception That They Are Over-Priced
Cooperative Development Center - New Face on the Cooperative Landscape
Learn about the power of coops, click play
The Best Prescription To Increase Your Profits
How Does The Veterinary Cooperative (TVC) Increase My Profits?
Are you getting the best deals for your hospital?
Is your clinic getting the same pricing as your corporate competitors?
Can you compete with the big box stores?
WITH TVC YOU CAN!
An independent veterinary practice's ability to turn a profit is becoming more and more difficult. Corporate clinics, big box stores, pharmacies and online providers have the ability to leverage their purchasing power to procure goods and services at a lower cost. As an independent purchaser you cannot obtain the same pricing. TVC uses the collective purchasing power of the group to match the corporate buying power. TVC can obtain the best pricing for your independent veterinary business, making you competitive and more profitable
TVC Members typically save $10,000-$30,000 a year or 5%-50% on:
Reference Laboratory Services and in-house Consumables
Flea and Tick Products
Pharmaceuticals
Medical Supplies
Compounding Pharmacy
Pet Food
Credit Card Services
Dosimetry Badges
Hospital Equipment
Verizon, Office Depot, CDW (computer hardware) and many more
How does it work?
Members get great discounts or rebates on the products and services were TVC has a negotiated price. It is just that simple. Join the 300+ TVC members today to create your success story!…what will you save? Join Now and get a 30 day free trial.
No annual fees: TVC's operating costs are paid by vendor rebates.
Quit any time: No exit fees or penalties.
Use only The Deals Helpful to Your Clinic: Maintain your independent decision making.
Keep Control of Supplier Relationships: You do not buy anything from TVC.
Networking: Members tell TVC their best practices allowing TVC to identify and disseminatethe best business strategies for your clinic.
You may have more questions: see our FAQ page to get your answers.
We Are More Than Just a Buying Group
TVC was formed as a member owned cooperative by a group of independent veterinarians to:
Obtain the best pricing on everything an independent clinic buys.
Reduce sourcing time, improve operations and simplify management.
Provide superior patient care and services options.
Compete in the marketplace against big box stores, pharmacies and online providers.
Create an interactive forum for exchange of ideas and best practices leading to solutions to your everyday problems and create new turnkey selling opportunities and marketing programs.
Return any profit TVC may make back to the member owners – you once you join.
Why a Cooperative and How Does TVC Make Money?
A cooperative is owned by its members – the veterinary hospitals. Therefore all profits go to the members! This efficient model further assures the best pricing and services to the animal hospital member/owners. Although veterinarians will be the owners, TVC will be managed by professional cooperative personnel and guided by a board of directors elected by and comprised of member/Owners. All profits will be returned to TVC member veterinarians in the form of a yearly dividend.
TVC will be a positive cooperative community of veterinarians and suppliers, who share a vision to provide the best animal care through independent veterinary practices, mutually benefiting all who do business with the Cooperative.