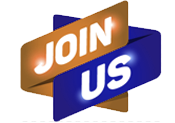 "If you are a small vet clinic, you need a program like TVC to survive: You don't have the sales volume, skills, staff, or time to negotiate on your own. I've been killing myself for years trying to figure out how competitive clinics have been able to promote retail prices that are BELOW our cost. We can't match them. But now that I see the pricing that TVC can get for our clinic, I'm incredibly relieved to finally know how I can both match their pricing and make a solid profit."
Scott Carlin, owner of APC Veterinary Clinic, Tulsa, OK.
Join Us
*Privacy Statement: Your information will be held confidential and will not be used if you do not join as a full voting TVC member. All communication about changes to TVC programs are done by e-mail so please give TVC an e-mail you look at frequently.