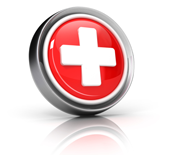 "As you hopefully have noticed in your own net profit accounting the past several quarters, with minimal effort we can easily be up at least 10% over last years' figures. Our practice size, gross, etc will all vary, but even in my one doctor practice, I am very thankful to be a member of TVC because my stats could not be better."
Els Slurink DVM, Cleveland Pet Hospital & Health Center

TVC works with manufactures, distributors and suppliers to obtain exclusive favorable pricing and rebates for our members. TVC rebates are always in addition to rebates you may receive now. Our special pricing is almost always better then what you have now, but if it is not, you can keep the pricing you have now. Below is a typical example of what we are able to save TVC members:


TVC member/owners' tell us about products or services they use where if you are willing to "switch" you can "Save":
DVMs have been pleased with the efficacy of these products.
Products may have the same active ingredients or are generics of the branded products.
Clinics choose to increase their profits and/or pass the savings along to their clients.
Savings can be up to 60% or more plus a TVC rebate depending on the product/service.
When you become a member we can show you specific examples.

TVC identifies products, services, and customer programs that can increase your revenue, profits and customer base. We develop turnkey test marketing programs around these revenue Enhancing ideas. Below are a few examples of some programs we have now:
Earn $10,000 to $50,000 in profit from our pet food marketing program.
Gain clients and revenue with our Stem Cell Therapy program.
We are developing new programs every year.

TVC Webinars can provide you the business expertise you never learned in vet school. TVC provides free webinars based on research we do with our members and TVC partner vendors. We also have exclusive deals with vendors to provide you discounted educational programs. Some 2014 free programs will be on the following topics:
New margin techniques to gain clients and increase profits.
Pricing and Marketing techniques to keep your exam and operating rooms filled.
Beat the corporate clinics, big box, and online stores at their own game.